With a new school year comes a lot of exciting new opportunities. In addition to working on new platform enhancements, Odigia team members will be traveling across the country in the coming months to participate in several academic conferences.
We value any opportunity to meet with people who are as passionate about giving teachers and students the best possible teaching and learning experiences as we are!  If you're planning on attending any of these conference, we'd love to connect while you're there.
Contact us to set up a time to meet during the conference. Let's talk about how Odigia can help make education more accessible, affordable, and engaging for your students.
North Carolina Community College System Conference

October 9-11, 2016
Raleigh Convention System
Raleigh, NC
The NCCCS conference brings together community college administrators, faculty, and organizations dedicated to improving education for community college students across the state. Odigia will be at Booth #1120 in the Exhibitor Hall, so stop by and check out our latest platform offerings.

October 25-28, 2016
Anaheim Convention Center
Anaheim, CA
EDUCAUSE is the premier conference dedicated to discussing issues in higher education IT and technology. Odigia is excited to announce that we have been selected to participate in the conference's StartUp Alley. Come visit us in the exclusive Exhibit Hall area to learn more about how our technology is improving student engagement, outcomes, and retention.
13th Annual Open Education Conference

November 2-4, 2016
Richmond Convention Center
Richmond, VA
The Open Education Conference is the leading event for advocates of open education. Odigia has two speaking sessions at the conference this year. Be sure to join us, and learn how we are utilizing OER to make education more relevant and affordable for students today. We'll also have a booth set up in the Exhibitor Hall, so stop by and see us. If you can't make it to the conference in person, be sure to follow the #OpenEd16 hashtag on social media for the latest updates.
The Intersection of Teaching and Technology: Using OER and Next Gen Tools to Transform Learning


Wednesday November 2, 2016 2:40pm – 3:05pm in 

B17.
Next Generation Learning: Are Faculty and Administrators Prepared?


Thursday November 3, 2016 11:10am – 11:35am in 

B14.
2016 NABT Professional Development Conference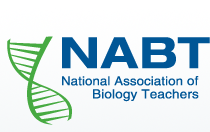 Denver Sheraton-Downtown
Denver, CO
The National Association of Biology Teachers will be holding its annual Professional Development Conference in Denver this year. Odigia is proud to partner with OpenStax College to give a special product demonstration at the conference. Come and see how Odigia can take your Biology curriculum to the next level.
Going Beyond the Biology Book with OpenStax and Odigia


Saturday, November 5, 2016, 2pm

The Walt Disney World Swan and Dolphin
Orlando, FL
OLC Accelerate is an annual, international conference dedicated to online learning. The conference brings academic leaders, educators, and online learning professional from around the world to discuss the biggest innovations and issues in online education. Come visit Odigia at Booth #405 in the Exhibit Hall to learn more about our product and how we can help enhance your online learning experience. For a more in depth look at our platform, come to our special Solutions Showcase presentation–Breaking Down Barriers: Making Education More Accessible, Affordable, Engaging on Wednesday, November 16, 2016 from 12:00pm-12:45pm in Europe 3.