Odigia Co-founder and CEO Joshua Moe traveled to Redwood, Calif., Feb. 21-22 for the 2017 Startup Grind Global Conference.
"Startup Grind Global was an amazing opportunity to meet fellow entrepreneurs and exchange ideas," he said.
Learning from a big conference like this is a skill that anyone interested in starting a business or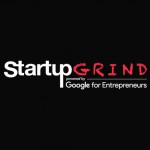 building a successful career today needs to develop.
Here are a few tips from Josh on how to maximize your learning at an event like Startup Grind Global.
What did you do to get the most out of your time at the event?
I spent the majority of my time meeting with other startups and attending as many relevant, important sessions as I could fit into my schedule. While learning from other entrepreneurs, I also talked to everyone I could about Odigia while exploring possible partnerships. The excitement Odigia generated was humbling!
What is the best advice you could give someone who is trying to decide whether to attend?
To maximize your experience at Startup Grind Global, meet everyone you can! Be outgoing and ask great questions. If you don't ask questions, you won't learn about the amazing innovations taking place in this space.
Since you are in the education field, what should today's college and high school students (not to mention their teachers) know about the startup world?
Educators and students need to prepare for a future where they will work for themselves. Startups are not only the present, but the future. The jobs and skills that students will need are not being taught–many do not even exist yet.
Embrace learning, because you will be doing it for a lifetime. My experience at Startup Grind Global really drove home that educators need the tools to help students develop the necessary 21st century skills–including critical thinking, communication, and problem solving–that are vital to succeeding in the modern workplace.
Odigia is a learning platform built to meet the 21st-century learning needs Josh is talking about. To see what it's all about, schedule a demo today.